After-sales and returns: what regulations in Europe?
So, you've translated your product catalogue, opened up a new online shop, got to grips with VAT figures, and finally found somebody to deliver your goods: your business is ready to go international. But have you thought about what might happen after you make your first sale?
Did you know that customers in Germany, Spain and Italy all have the same amount of time to cancel a purchase and claim a refund? What does EU legislation say about returns? What do you need to refund should the need arise? And, are you always responsible for covering the costs when a customer wants to return their product? If any of these questions are giving you a headache, keep reading: this article will clear things up!
The basics: Cancelling a purchase
All across the EU, if consumers buy a product online, they have 14 days to cancel their purchase after receipt. They don't need to say why, and they are entitled to a full refund.
However, this 14-day period of grace doesn't apply to certain goods and services, some of which are:
Plane and Train Tickets
Concert Tickets
Hotel Reservations
Personalised goods/'made-to-measure' products (e.g. tailored suits)
Audio/Video recordings, or computer software that has been opened/registered to a user
Individual magazines and newspapers (not subscriptions)
Goods bought from an individual (not a company)
If your customers cancel their purchase, they then have 14 days to return the product to you.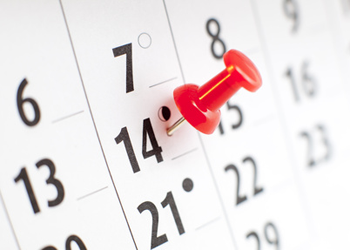 Who has to cover the costs of a return?
You can choose to cover the costs associated with receiving a return yourself, or you can request that the customer pay them. In the latter case, however, you must inform your customer that they will have to pay to return their purchase(s) (e.g. by mentioning this fact in your return policy – there are a few tips for writing a good return policy here).
If you do not inform a customer that they have to pay to return an item, you are legally required to cover the costs. For large or bulky items, you are also required to provide the client with an estimate of how much it will cost them to return their unwanted product(s) before they make a purchase.
WARNING: If you fail to inform your client of the fees they will have to pay when returning an unwanted item (e.g. shipping fees), you will be required to cover them.
How long do I have to refund my client?
You must reimburse your customer within 14 days after receiving their request to cancel a purchase. However, you are allowed to delay sending them a refund if you haven't yet received the item that they are returning, or proof that they have sent it.
The total amount to refund your clients includes the price of the item they purchased as well as a standard delivery fee. You must refund them using the same payment method that they used to purchase the product.
TOP TIP: You are not obliged to refund delivery costs exceeding a standard delivery fee if your client expressly selected a premium (more costly) delivery option.
A two-year guarantee throughout the EU
The EU legal conformity guarantee is applicable to all goods for at least two years from the moment a client receives their purchase. This two-year guarantee applies in most EU countries, such as Austria, Belgium, France, Germany, Italy, etc. However, it can be longer, as is the case in:
Sweden: 3 years
Norway & Iceland: 5 years (for products whose average lifespan is greater than two years)
Scotland: 5 years
England, Wales, Northern Ireland and the Republic of Ireland: 6 years
What about second-hand purchases?
The guarantee period for items bought second-hand may be shorter than two years, but it can never be less than one year. This is the case in Austria, Belgium, Germany, Italy, Luxembourg, Portugal, Poland, Spain, etc.
What does this guarantee do?
The EU legal conformity guarantee exists to protect consumers. If a consumer purchases a product in the EU, and the product turns out to be defective or doesn't match the product advertised (in form or in function), the guarantee requires the seller to repair the product, replace the product for free, or offer them a discount or full refund.
This guarantee is a minimum entitlement that takes effect as soon as the customer receives their purchase. It lasts for two years, and works in the following way:
If the product stops working within the first six months, the law considers that the product was defective when the customer received it (unless the seller can prove otherwise). As a result, the customer is entitled to have the product repaired, replaced (for free), or they can request a full or partial refund.
If the product stops working after six months have elapsed, the customer is still entitled to have the product repaired or replaced, however they must prove that the product was defective when they received it.
TOP TIP! In most EU countries (Belgium, Italy, Luxembourg, Norway…) the two-year legal guarantee period is paused whilst a defective product is being repaired or replaced. Once the customer receives their repaired/exchanged product, the countdown to two years resumes. In other EU countries, a new two-year guarantee takes effect the moment that the customer receives their repair/exchange.
In EU countries, the customer has two months (minimum) to inform you of a product defect (starting from when they discover the defect). After two months have passed, they may lose their right to invoke this guarantee.
For more information about returns and guarantee periods, please consult this free report:
For an overview of the main rules governing legal guarantees and commercial warranties, the ECC-net report provides

this

summary table (link).
In spite of the regulations surrounding consumer rights in Europe being largely unified by EU law, there are still many exceptions that vary from country to country. So, before starting a new business venture abroad, we recommend that you read the profile(s) of the relevant country/countries on the European Consumer Centre France website, which summarises all the information that you will need to know.
And, above all, don't let any of these regulations and obligations put you off!
Did you know? – In 2018, online business between European countries was worth 95 billion euros. This accounts for nearly 23% of all online sales – a growth figure that's twice as large as the rest of e-commerce elsewhere!
They may seem intimidating, but the rewards of doing business abroad are well worth it. According to a DHL Express study, online businesses see an average of 10% to 15% more sales when they make their products available to customers overseas. For all your after-sales needs, Revers.io is here to help!
Marketing Manager at Revers.io, e-commerce and reverse logistics specialist